First Successful Hoisting of The Shell Unit of The National Research Center of KFU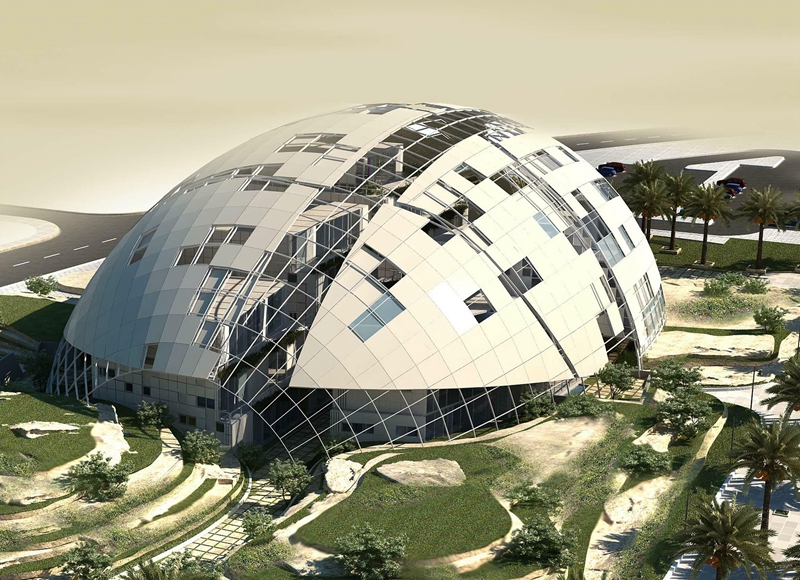 The latest news from the King Faisal University National Research Center (KFU) project: after several-days preparation, the first shell unit was successfully hoisted to position in the morning at local time.
The KFU project is located in the city of hofuf in Saudi Arabia. The overall steel structure is divided into four parts: the shell, the frame, the link bridge and the stairs. The shell is a single-layer reticulated shell structure, which is divided into 31 Units and the heaviest unit is 54 tons.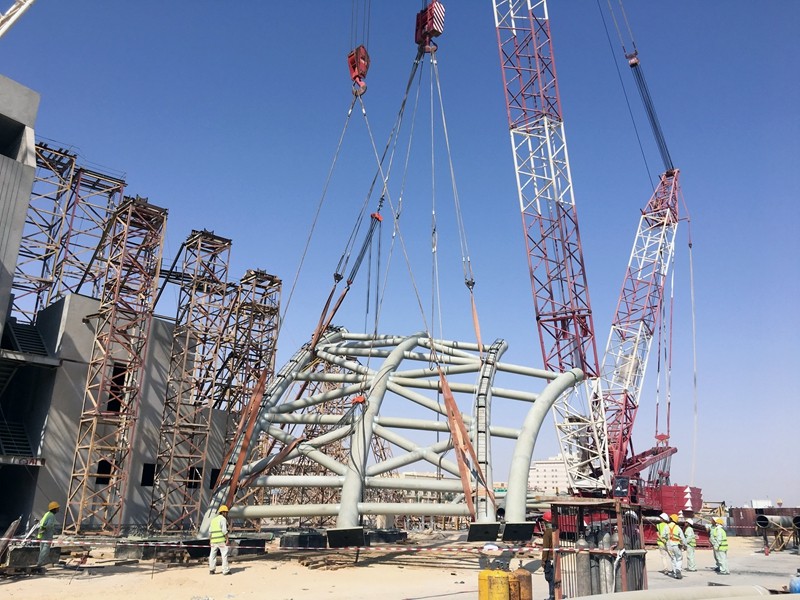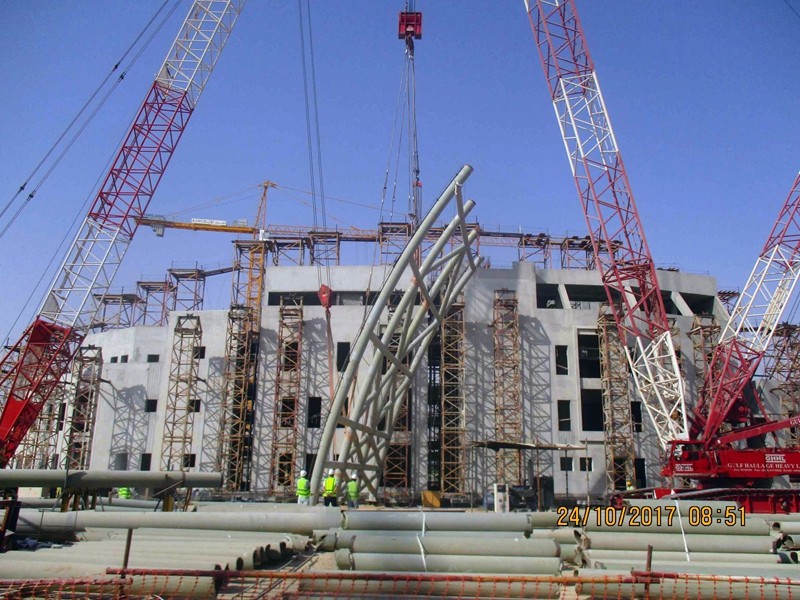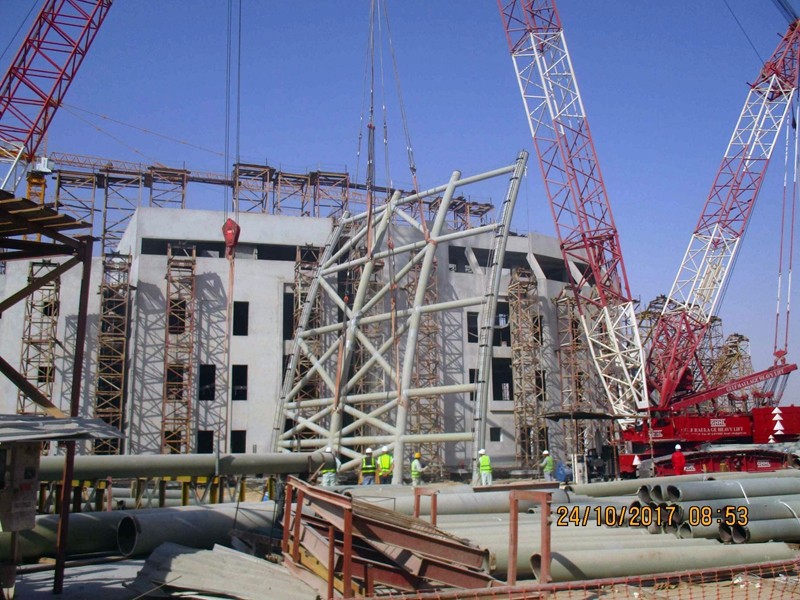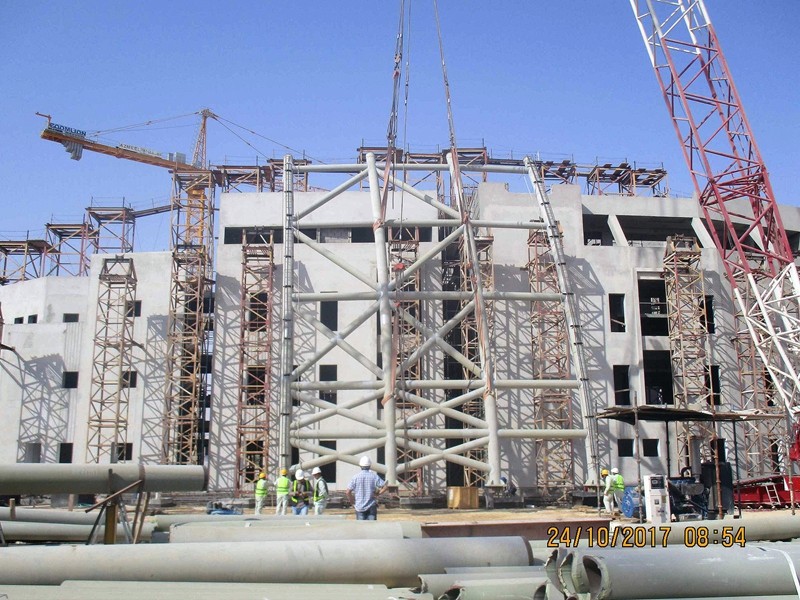 The project has the characteristics of large field assembly workload, high altitude accuracy, large span and difficulty in unloading after being put in place.The shell unit is installed with a 300t crawler crane and a 150t crawler crane.
The KFU project implements the American standard, and its outlook meets the requirements of AESS. Jinggong Steel International is responsible for shop drawing, fabrication and site installation of steel structures.